Welcome to Day 10 of my DS Christmas Freebies 🙂
If you're not sure what this is, check the Announcement please
Today you can download a QuickPage again. I love these quick layouts. Most of the work is done but you can still personalize the page by adding journaling or elements.
Here's an example of what I did: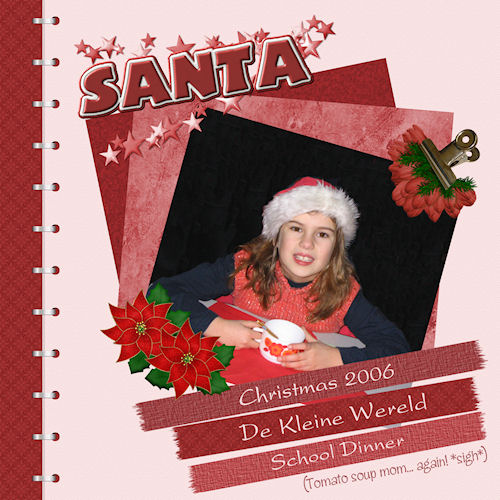 Instructions: The square of the pic in my layout is transparent when you open the png file. Copy/paste your picture on a new layer, drag it to the bottom, position it and that's it.
Credits:Christmas Flower tutorial by Shawna from Scrap Stuff with PSP – TY!!
If you're looking for awesome PSP and Photoshop tutorials and lots lots more, I can highly recommend Shawna's site. Pick a quiet moment in the house, as I guarantee you'll be there a loooong time!
Enjoy!
Download link:
Santa QuickPage 4,78 MB