Welcome to Day 14 of my DS Christmas Freebies 🙂
If you're not sure what this is, check the Announcement please
Today your freebie is a set of Stained Glass Decorated Trees.
I've made some in traditional colors and several in colors matching all the kits that I offer this year at Sparky's DS Christmas freebies 🙂 I hope you like them as much as I do!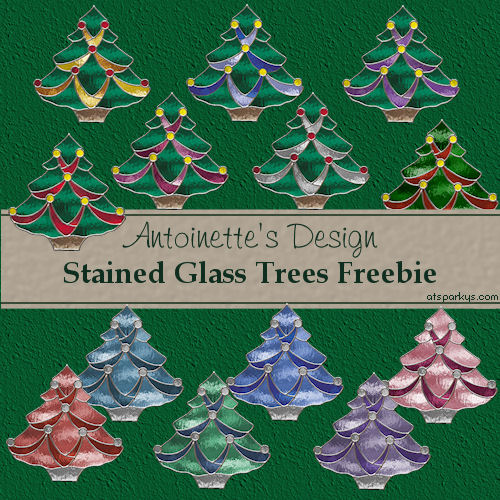 Enjoy!
Credits: Patterns and glass textures by Spectrum Glass
Download link:
Stained Glass Trees Sparky 5,17 MB