Welcome to Day 15 of my DS Christmas Freebies 🙂
If you're not sure what this is, check the Announcement please
Until I purchased PSP X2, I never heard of scripts before. And it still took me some time before I decided to try one of those scripts to see what they'd do exactly. I can only say: awesome! For someone who can be very lazy – like me – those scripts are so helpful. No repetitive commands, one click and you're done.
I found several handy scripts (thanks to Shawna), and for the Christmas Star Freebie Kit I used SuzShook's Tea Bag Folding script.
Today the papers are available for downloading, come back for the extras tomorrow 🙂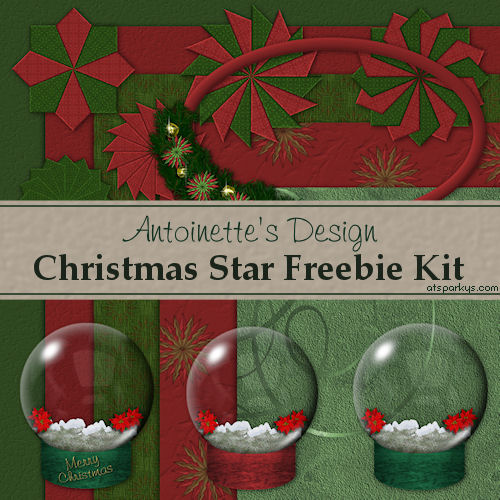 Enjoy!
Download link:
Christmas Star Papers Sparky 5,76 MB