Welcome to Day 20 of my DS Christmas Freebies 🙂
If you're not sure what this is, check the Announcement please
Usually I split a kit in two and you can download it on two days.
But because I made so many freebies this year, I have to squeeze them in the 24 Freebie Days 🙂
So, today I offer you a complete kit – one of my favorites. Many of the graphics are made from tutorials (see credits at the bottom of this post). The 'Snow in Love' couple and the house on the card were in fact two of the first graphics I ever made when I started using Paint Shop Pro, and they're special to me.
For everyone who loves Winter, snow and snowmen, here is my Winter Kit.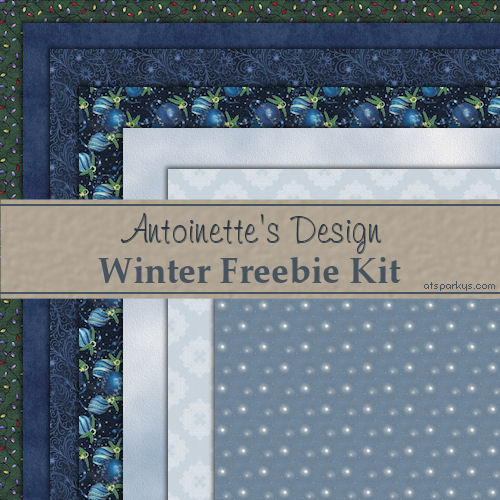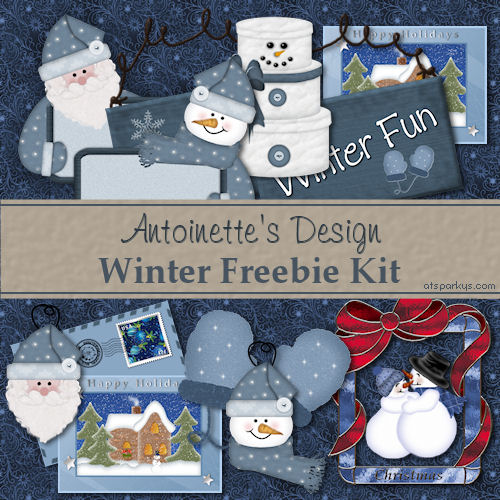 Enjoy!
Credits:
Carla – Tutorials Santa & Snowmen
Mar – Tutorial Christmas Card
Christina – Tutorial House
Spectrumglass – Frame and glass pattern
Jane – Fills used for some papers
Download links:
Winter Papers Sparky 7,7 MB
Winter Extras Sparky 5,6 MB