Welcome to Day 24 of my DS Christmas Freebies 🙂
If you're not sure what this is, check the Announcement please
As it's Christmas tomorrow, we've reached the end of my annual DS Christmas Freebies.
I had a lot of fun creating all the freebies and putting the gifts under your virtual Christmas tree. I hope you will have a lot of fun creating layouts with them.
Many thanks to all the people who left comments. Please know that I appreciate it very very much! I know you're a minority as the files have been downloaded hundreds of times. But that's the way it is.
My freebie today is a message to friends – old and new……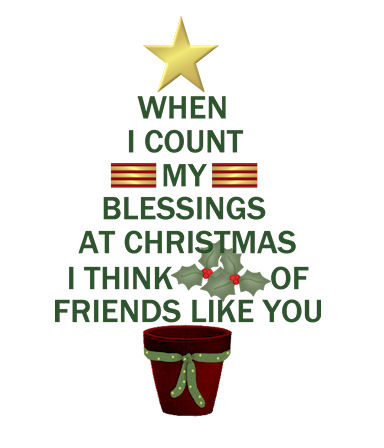 The sample is a jpg file at just 25%, please don't download this one. The original file is a 299dpi png file, so the quality is much better.
Enjoy!
Download link:
Christmas Blessings WordArt 256 KB