Opening night: October 5, 2008
Seen: RAI Amsterdam, February 5, 2009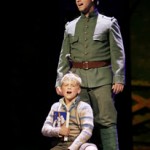 It's hard to explain this to foreigners as the story is so typically Dutch. It's like explaining Uncle Tom's Cabin or Huckleberry Finn to someone outside the US. Impossible indeed, so I'm going to keep this short, but still wanted to write a review as it was such an entertaining evening. We had tickets for row B, which turned out to be first row, as the chairs of row A were removed to make room for the orchestra pit. 🙂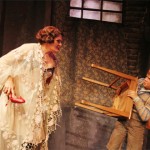 Ciske de Rat is the story of a little boy, living at the lower part of society. He's abused verbally, mentally and physically by his alcoholic mother. When she tears up a book that Ciske borrowed from his best friend, he grabs the first thing that he can get his hands on and throws it to her. Unfortunately it's a knife and she dies. The musical tells the story from his childhood, his forced stay in a juvenile-institution up and until him growing up, struggling to find his place in society. In the end he joins the army to defend his country against the Germans in WWII, almost getting killed while saving two men.
He marries his primary school-sweetheart and they live happily ever after. All's well that ends well.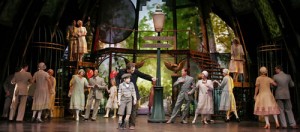 The music is typically Dutch as well. Loved the atmosphere, great lyrics, awesome set and costumes. The cast was phenomenal, even though we didn't have the original Ciske – Danny de Munk – who became famous for portraying Ciske in the 1984 (Dutch) movie.
Here's Danny as the adult Ciske with the children from the cast, performing at a popular Dutch TV program. I love their Amsterdam accents!
Here are the young and old Ciske singing the famous song, originally from the 1984 movie.
And – for my Dutch visitors – for old times' sake, here's Danny in the movie.