For all the Wicked fans out there… NEWS!
The Dutch Wicked Facebook Page released the first pictures of the Dutch cast!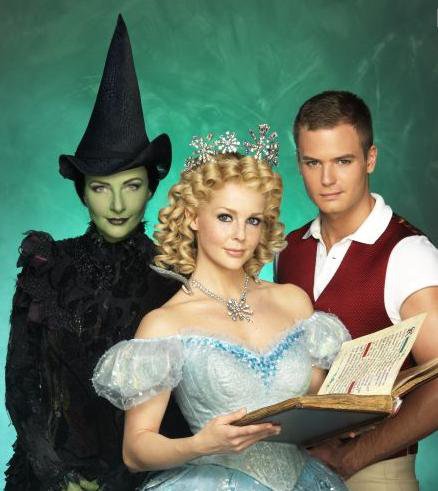 © Govert de Roos
Elphaba: Willemijn Verkaik – Galinda: Chantal Janzen – Fiyero: Jim Bakkum
Although I wasn't really surprised when I heard that Chantal would be Galinda (for those not familiar with Dutch theatre, Chantal has played in almost all big productions for the last few years) part of me was really hoping for a surprise. Noortje (see my Mary Poppins reviews) once said that Wicked is one of her favourite musicals and I personally think she would be perfect as Galinda.
But… let's not give up hope yet, the Dutch production of Wicked will be a long running production in Scheveningen and rumours are Willemijn – after being Elphaba for hundreds and hundreds of performances in Germany – doesn't want to complete what could be a two year run and will step out before the final performance. I assume Chantal probably will step out too at a certain point, or cut down on the amount of performances a week. So… eventhough I won't put my money on it, I have a feeling that there's a chance we will see Noortje as G(a)linda at one moment… *crosses fingers*
It goes without saying that a visit to the Dutch Wicked is at the top top top of my list, highest priority, in the lead, ranked #A1, precedency 😀
To be continued….