Decided to join Shimelle this month – share any 10 things on 10th.
I can do that 😀
As I'm totally addicted to theater, I opted for 10 musicals. Didn't have much time as we're celebrating DD's Birthday this weekend and thought this subject would be quite easy.. wrong! There are so many great musicals, how can I possibly pick 10? So, here's a first list of 10.. there will be more another time 🙂
10. Joseph and the Amazing Technicolor Dreamcoat
Music: Andrew Lloyd Webber, lyrics: Tim Rice
Saw this many, many times and have good memories of the production with Jason Donovan (1991) in the London Palladium. Spent two hours in a cue at the theater box office, managed to get tickets at row 1 and had a perfect view of Jason in his loincloth 🙂 Also, seeing Lee Mead as Joseph in the London Adelphi (twice) made my day.. maybe year 😀 (Reviews 2007 and 2008)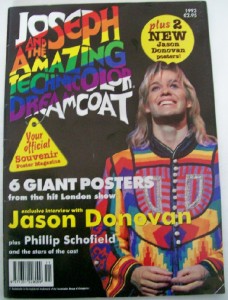 9. Lion King
Music: Elton John, lyrics: Tim Rice
Only musical where I started crying at the opening song. I'm known for sobbing at musicals, but never THIS soon – lol. Animals performed by human beings, stunning costumes, so inventive. Great score (but you can't go wrong with Elton John as far as I'm concerned).  Saw this several times – only in Holland, so I can't compare – but it was a great production!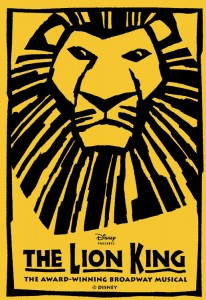 8. Singin' in the Rain
Music: Nacio Herb Brown, lyrics: Arthur Freed
Love the movie and love the stage musical even more. The actual 'Singin' in the Rain' song, with pouring rain on stage never ceases to amaze me. Saw several different versions but the best for me was the Original London Production with Tommy Steele which ran from 1983-1985 in the London Palladium. The story never grows old, if a production comes your way: book tickets!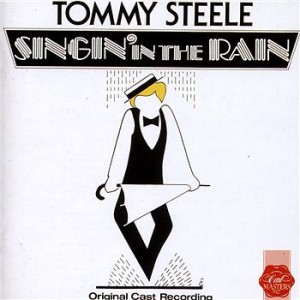 7. Mary Poppins
The musical was written by Julian Fellowes and features the film's music and lyrics by the Sherman Brothers, along with additional music and lyrics by George Stiles and Anthony Drewe.
Saw this twice in Holland and my all time favourite Mary is: Noortje Herlaar! Great family outing for all ages! You can read my review here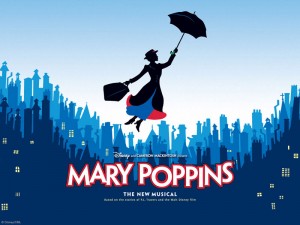 6. Shrek, the Musical
Music: Jeanine Tesori, book and lyrics: David Lindsay-Abaire.
The minute I saw the videos of some of the songs on youtube I was hooked, I-had-to-see it, even if that meant going to NY. Fortunately for me (and my wallet) a revamped version of Shrek, the Musical opened on West End in June 2011. Immediately booked tickets and saw the show on August 12, 2011. Review and Stage door pictures here. Again, wonderful family night out, for all ages!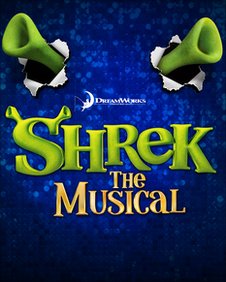 5. Soldaat van Oranje / Soldier of Orange
Original Dutch musical, script by Edwin de Vries, lyrics by American duo Tom Harriman and Pamela Philips Oland, translated into Dutch by Frans van Deursen.
This is a very special show. For its contents – true life story of Erik Hazelhoff Roelfzema, who worked for the resistance in WWII – the music, which touches the heart, and definitely for the stage and setting as well. The audience sits on a revolving platform, which turns around then 'walls' open for the next scene. It's hard to explain. Review here. Saw it once so far, but will definitely go see it again soon.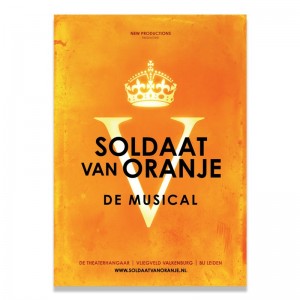 4. Miss Saigon
Musical by Claude-Michel Schönberg and Alain Boublil, lyrics by Boublil and Richard Maltby, Jr.
Was very fortunate to see the original London Production in 1989 starring Lea Salonga as Kim and Jonathan Price as the engineer. Saw it four more times after that, including the Dutch production. I cherish the Souvenir Brochure signed by the majority of the original cast which we met at the Stage door. Heartbreaking story, powerful music, and yes, I was sobbing :p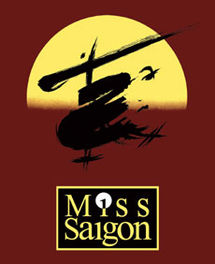 3. Chess
Music: Benny Andersson and Björn Ulvaeus, formerly of ABBA, lyrics: Tim Rice
April 1989. On one of my London trips we booked tickets to see musicals on every night of our stay, but had room for a matinee. As Chess was in its last week of performances before the show would close down, we picked that one. Didn't regret it one bit. It was awesome! My favourite song is "Someone else's story", which – to my knowledge – wasn't in the original London production but added later for the US production. Isn't it about time for a London Revival?? Definitely!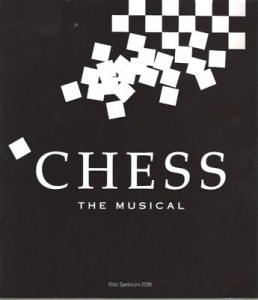 2. Les Misérables
Music: Claude-Michel Schönberg, lyrics: Alain Boublil and Jean-Marc Natel, with an English-language libretto by Herbert Kretzmer. Based on the novel by Victor Hugo.
Saw the show about 45 times, in London, Amsterdam and Scheveningen (The Hague). Don't have a favourite performance as they all were awesome, but my favourite cast (apart from the London original one, which I never saw live) is the one from the original 1991 Dutch production. Had tickets for the opening night, including after party, which was special. I was apprehensive at first, as I prefer the musicals in their original language, but the Dutch translation made sense and didn't feel 'forced', which often is the case as Dutch uses more words to say a line than English. So it's hard to make things rhyme ánd make it sound effortless ánd as a spoken language rather than written (which are two totally different things).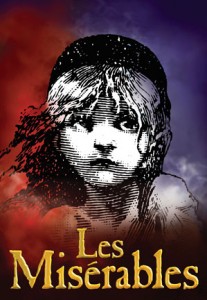 1. Wicked
Music and lyrics: Stephen Schwartz, book by Winnie Holzman. Based on Gregory Maguire's novel.
*sigh* What can I say? When I listened to the CD for the first time, it was another case of I-have-to-see-this! Saw one of my favourite UK singers/actresses Kerry Ellis as Elphaba with Dianne Pilkington as Glinda (review: 2007 ) and last year I saw Rachel Tucker and the lovely Louise Dearman (review: 2011).
But the best Elphaba ever is the Dutch Willemijn Verkaik, who was the original German ánd Dutch Elphaba, which makes her the first actress worldwide who played the part in two different languages.