It's December… how did that happen? Christmas nut that I am, I have been looking forward to this month for… well… for 11 months 🙂 As much as I like the holiday vibes, December is also stressful with preparations for St. Nicholas (officially Dec. 5th) and the WWCSF Blog Train. I am happy to say that I'm almost finished shopping for St. Nicholas and then it's on to the Christmas presents.
This post is my first Christmas present to you. I have planned more, but I have no idea how much time I'll have to finish and upload them. Regular visitors will know that I'm always full of plans, but I also am procrastinator #1 and strange enough those two don't go well together.
It's a miracle that I managed to create a kit for the WWCSF, as my muse was no where to be found. I made myself a cup of hot cocoa, put the Christmas Station on my headphones and once I decided on the colours there it was… my creativity was back! After working long hours, I can now proudly present my contribution to the Worldwide Christmas Scrapbooking Freebies Blog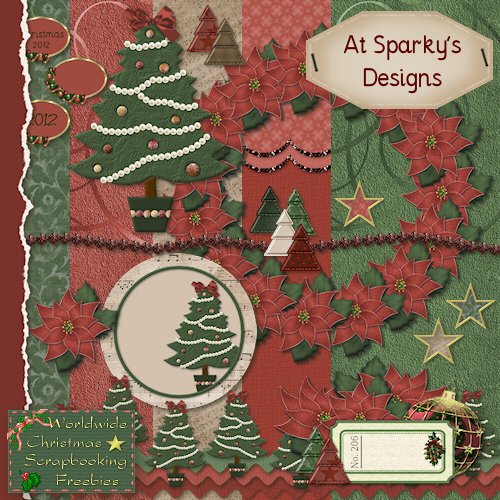 I've divided the kit in two, and you can download part I today. Make sure to come back tomorrow for Part 2!
Download WWCSF Part 1 11 MB