Pinterest keeps me entertained, most of the time. I love searching for new craft projects and while I think: "Oooo, I'm going to do this", I hardly ever start a project.
Until I saw a pin that really got me interested: a pocket letter. What the heck was that?
I started searching the net and found all the info I needed on Janette Lane's Blog, the 'home' of pocket letters. She explains it perfectly in this blogpost.
I joined the Pocket Letter Pals network, joined a few groups (one of them being 'Christmas', of course!!) and it wasn't long before I found someone to swap with.
Aaaaarghh, panic.. – glue and me don't go well together and I wasn't sure if I could deliver. I mean, my head was full of ideas, but I'm a perfectionist and I want things to turn out just as I envision them (which often isn't the case :p). But now I found a swap partner and I HAD to deliver!
So I started, a bit apprehensive. To my surprise I had a wonderful time, searching for the right papers and embellishments. I was so happy with the results, this was definitely something I wanted to do more!
Apart from the letter with information about me and my life, I wanted to add more personal stuff. So I started a Pinterest board with small projects, which would fit into the pockets.
I wanted to personalize the PLs I made, so I thought this was the perfect opportunity to include my scrapbooking graphics (which were collecting dust) and I decided to add a special info graphic with the name and date to each PL. Yes, it's more work, but I just love that personal touch.
The best thing about Pocket Letters is that each pocket is a small project (huge projects scare me off). You don't need to finish the pocket letter in one go, you can take it a pocket a day 🙂
Here is the pocket letter I made for Leslie in Texas, USA – and I got a great pocket letter in return.
Front

Back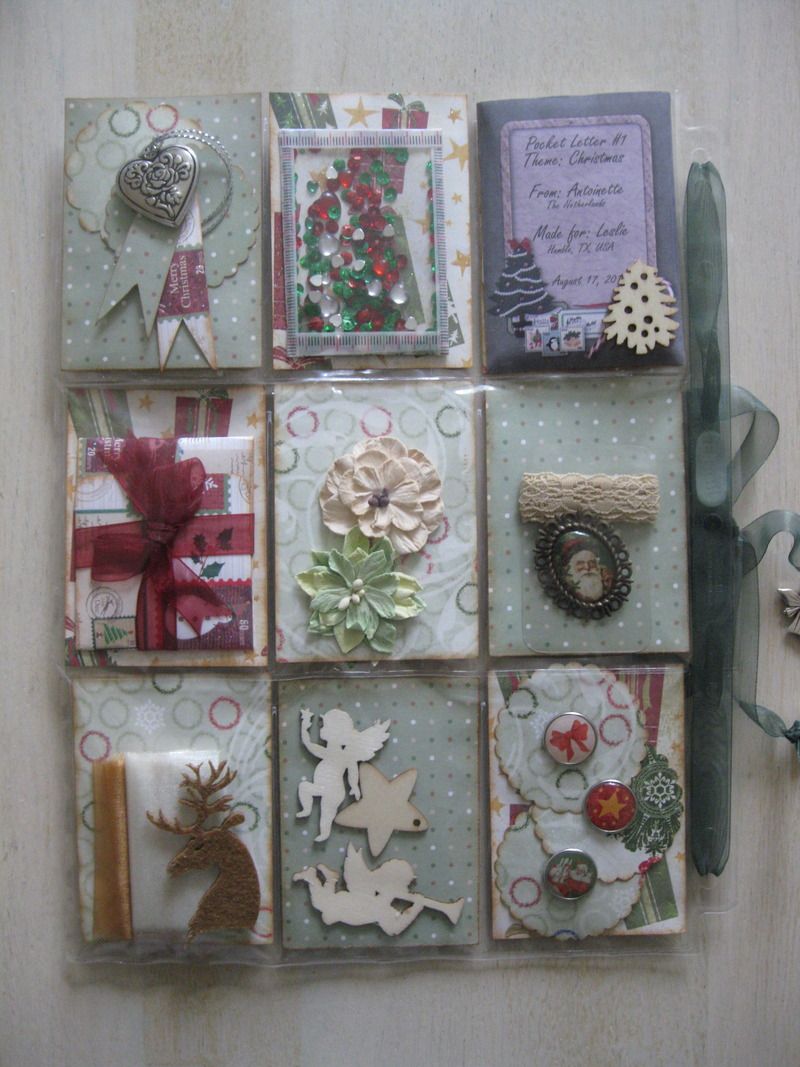 Close ups
Front Row 1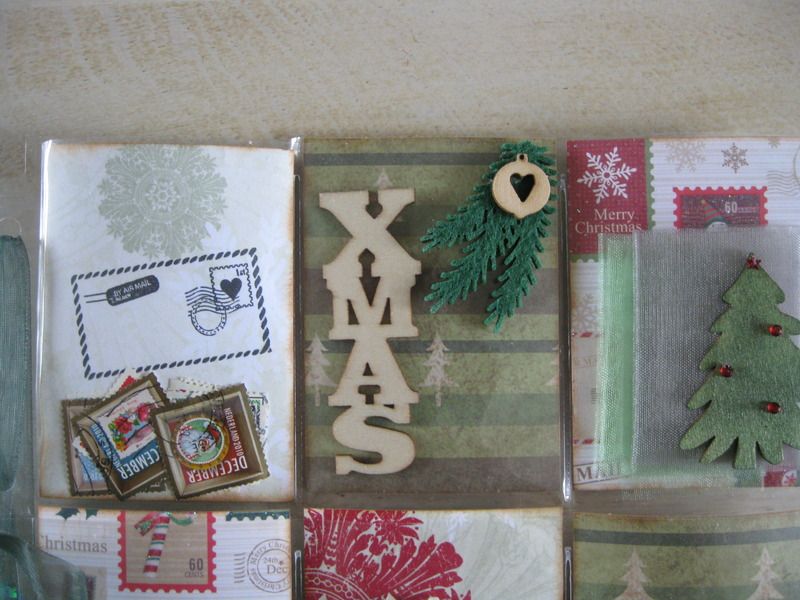 Front Row 2

Front Row 3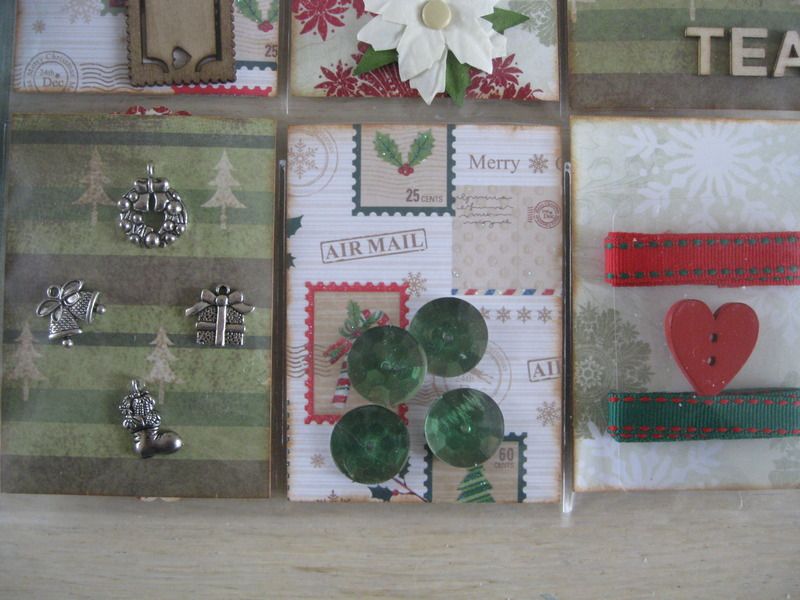 Back Row 1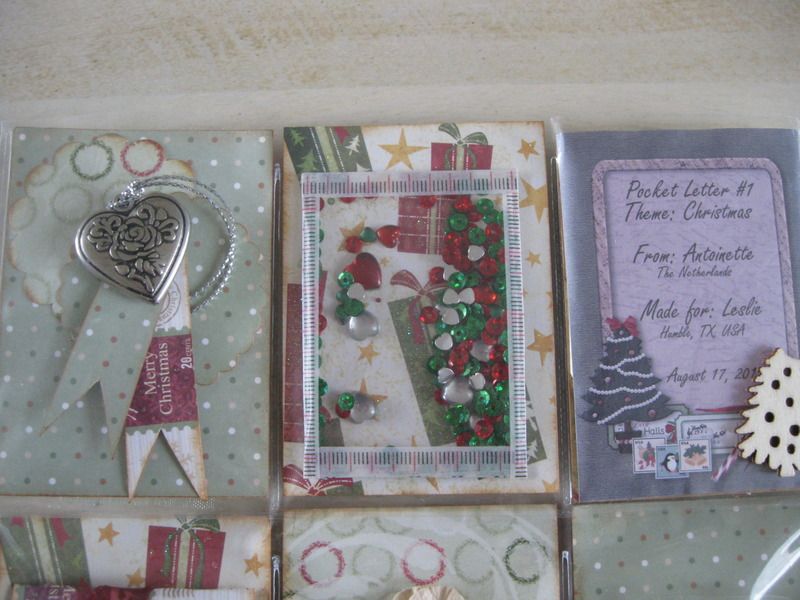 Back Row 2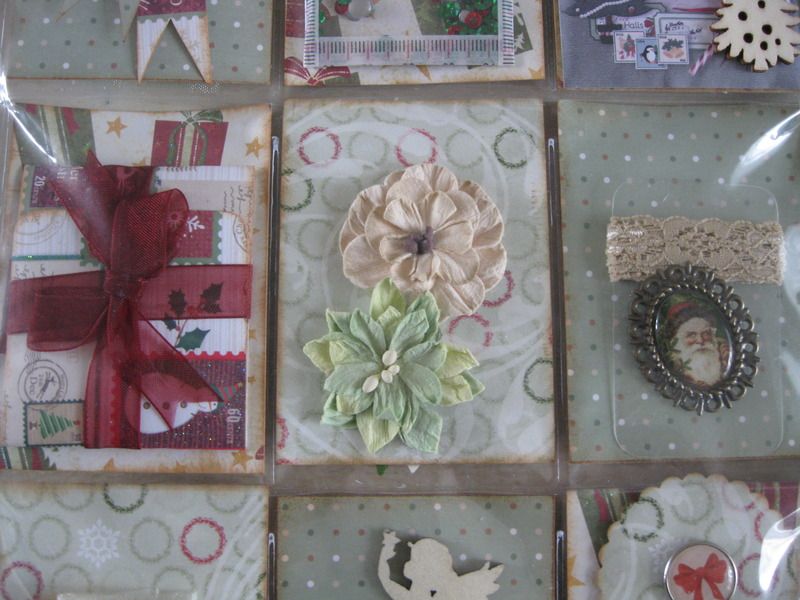 Back Row 3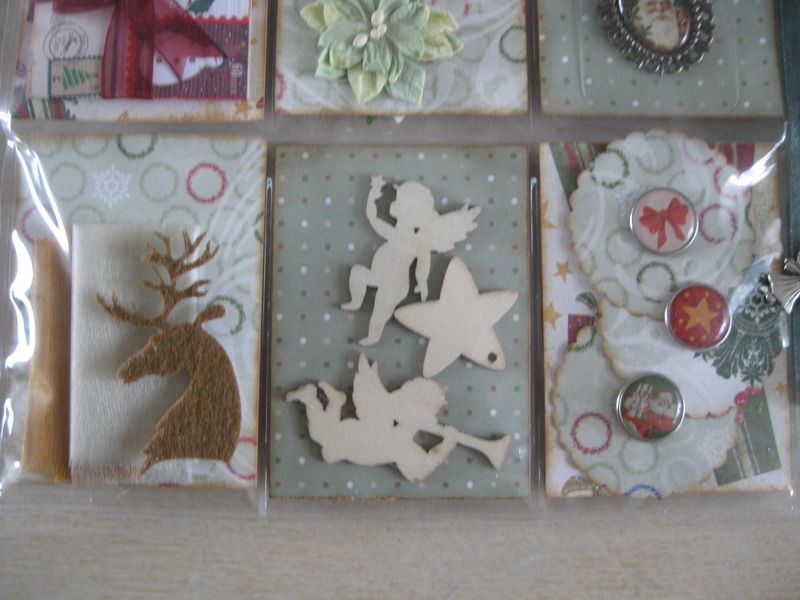 And because you can't send a Christmas Gift without wrapping it, here's the PL ready to go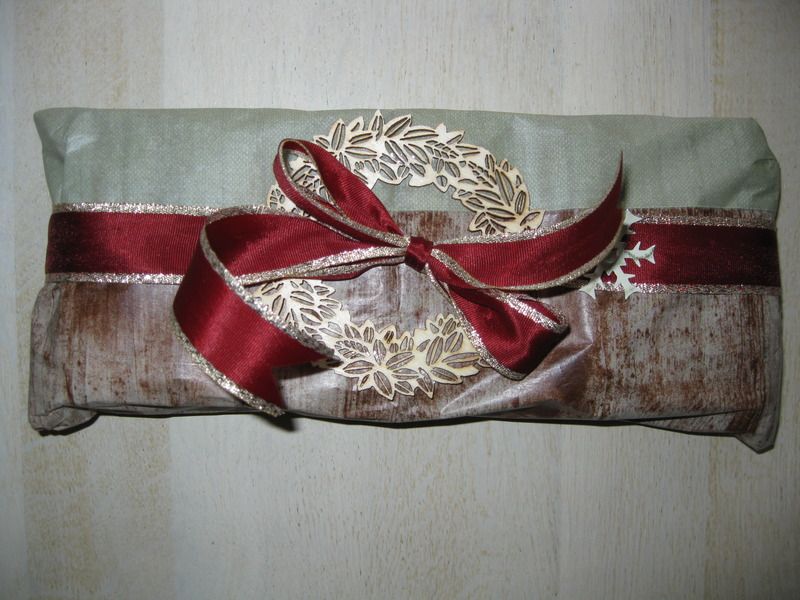 If you're into Pocket Letters already, consider joining the Pocket Letter Pals network. There are loads of swapping events being organized and many groups to join for special interests (Christmas, Harry Potter, Owls, Faeries, Countries, to name a few).
If this is all news to you, give it a try, I was hooked in seconds and I'm sure you will be too.