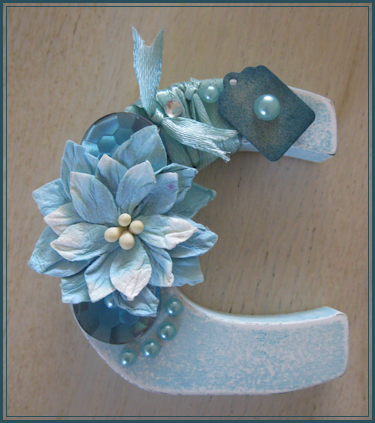 It is your Birthday today. We are not celebrating. You're not adding another digit to your age. You stopped growing older four months ago.
You always told me things have a positive side, that I should look for it instead of letting things get me down. The only positive I can think of now is that I will always remember you as the beautiful lady with the blonde locks. We, the ones left behind, grow older and get more wrinkles and pains and aches.
I wish we could've grown old together and laugh about it, sipping our old ladies drinks on a sunny terrace before we grab our walking frames and stumble back to the old people's home where we have adjacent rooms (we so often joked about that!).
My last package never made it to you. I'm sorry you didn't get to see the things I made especially for you. Your favourite colours. I imagine you would have been proud of me. Me, the one that always hated non-digital crafts, actually managed to create something. I did it because you encouraged me, you said I could do it and after a while I started to believe it. And you know what, I could!
There's so much more I need to talk about. So often something happens and I think: oh I should ask Caroline about that… only to be punched in the stomach by the thought that you are no longer here.
I don't know where you are, but I bet it's a spiritual nirvana. You will be loved there as you are here.
Please keep an eye on me and guide me when I'm having a hard time. I don't know why I ask this, because in my heart I know you do. I feel your presence.
The "C" I decorated for you has a place of honour in my new craft room. I see it every day and think of you.
I miss you, my friend, more than you could ever know.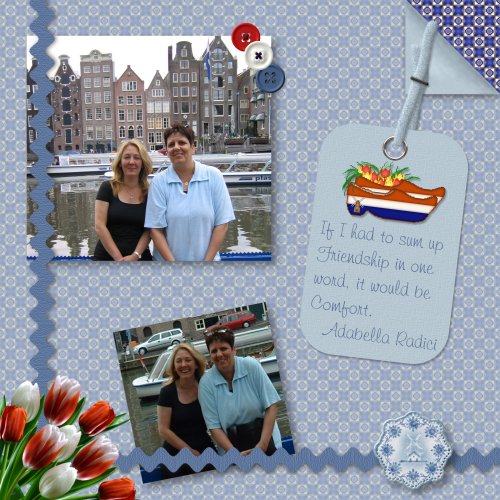 Bewaren