Out of all the graphics I create, I like the artistic process of creating WordArt the most. Searching for just the right font, arranging it so it'll be a feast for the eye. It's very much underestimated, as it can take up hours to get it exactly the way you envisioned it. I am so pleased with the results of my Halloween Subway Art! It'll get a special place in our living room and I want to share it with my visitors.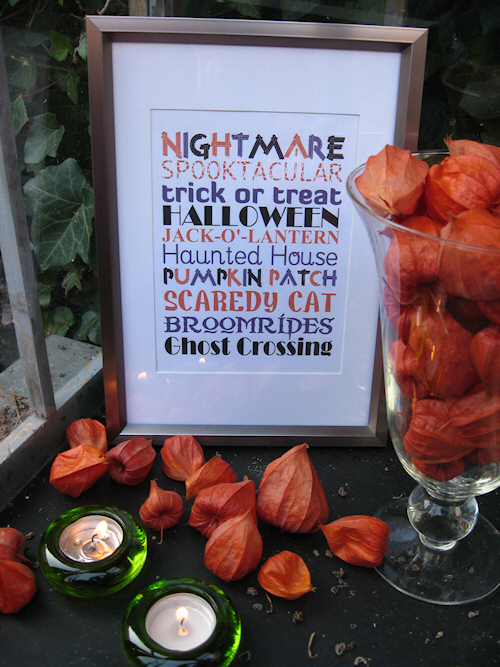 Download Halloween Subway Art 2.05 MB
It's a jpg file, 300 dpi and it can be printed as A4, but I've printed it out a bit smaller so it would fit inside the 'passe partout' – not sure what that is in English, lol!
EDIT: I've learned – thanks Amanda! – that the English word is mat! 🙂
Please don't send it around, but point friends in this direction, so they can download it for themselves! Enjoy!